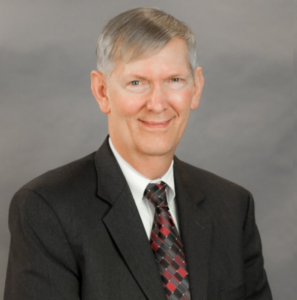 About Geoff

Dr. Geoff Abbott is the senior faculty member at the Securities and Exchange Commission's College of Leadership Development (CLD), responsible for development, delivery and oversight of SEC leadership programs.
Prior to joining CLD, Geoff was a 30-year career Coast Guard officer where he held two commands, led the Performance Excellence Program, chaired the Commandant's Innovation Council, and served as the first CG/DHS Fellow at the Homeland Security Institute.
As an Excellence in Government (EIG) Senior Fellow, EIG co-coach and Partnership for Public Service Leadership Alumni Board member (17 years) he has led several workshops on leading change "from the middle."
As the Partnership Alumni's Professional Development Committee Chair, Geoff coordinated benchmark visits to the Holocaust Memorial Museum, Gettysburg and Antietam Battlefields, and Baltimore's Citi-Stat.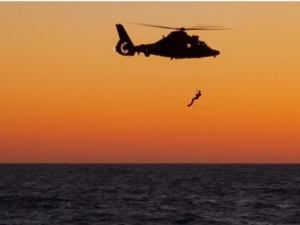 Geoff holds a Doctorate in Business Administration and earned two MIT engineering graduate degrees. Geoff also has a Bachelors of Science degree from the U.S. Coast Guard Academy. A Professional Engineer, Geoff served as a national director of the Society of American Military Engineers (SAME) and is a founding director of MIT's Military Alumni Association.
Geoff has published articles in The Public Manager on leading from the middle and his dissertation researched improving organizational performance through innovation and empowering the workforce.
Awards and honors include the Legion of Merit, Meritorious Service Medal (4), CG Commendation Medal (2), EIG Senior Fellows Community Award, Analytic Services' Platt Award for Authors, SEC's Veterans Charity Award, and SAME's Academy of Fellows.
Geoff has consulted, coordinated leadership workshops and seminars, guest lectured, and given motivational talks for the following organizations:
U.S. Coast Guard Academy
Department of the Army
Department of Commerce
Partnership for Public Service
Coast Guard Leadership Development Center
The George Washington University
Federal Trade Commission
First Baptist Church of Washington, DC
Coast Guard Innovation Expo
Excellence in Government Conference
Council for Excellence in Government
National Oceanic and Atmospheric Administration (NOAA)
George Mason University
The National Graduate School
Geoff and his wife, Lisa, live in Northern Virginia. They have two sons, Matthew and Nicholas.
Geoff is passionate about helping people be more effective contributor to a better world. Learn more about Geoff and/or connect with him on LinkedIn.